Retailer Spotlight provides coverage of Poly-Props retailers around the globe! Foamtastic is a retailer based in the Netherlands and supplies our products to the crafting and cosplay community. We ask Foamtastic about their business, goals and favourite Poly-Props Products.



"De Foamtastische Huiskamer (or 'Foamtastic') is a versatile hobby and crafts store in the Netherlands which sells a huge variety of crafting materials, not just for cosplay! We want to make cosplay (and other crafts) as accessible as possible for everyone, which is why we offer monthly workshops for foamwork, thermoplastics, and facepainting.
We work with a team of cosplayers who are known for their diverse knowledge of materials and techniques, and several of them even perform in international cosplay competitions or have worked for game-publishers.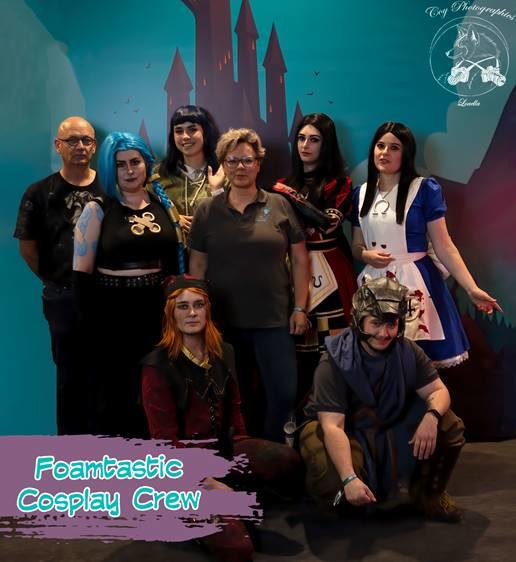 We are more than satisfied with Poly-Props' products and they are our go-to products to suggest to cosplayers. Particularly, Seal-prime and Hex-Flex are products we love to recommend cosplayer to use for its easy-to-use application and its non-toxicity properties. These products give a perfect finish, and we wouldn't be able to imagine crafting without them! We love the diverse range of foam densities and thicknesses Poly-Props produces, making every product suitable for any result."

You can visit Foamtastic here: foamtastisch.nl


Want to check out other retailers? Click here