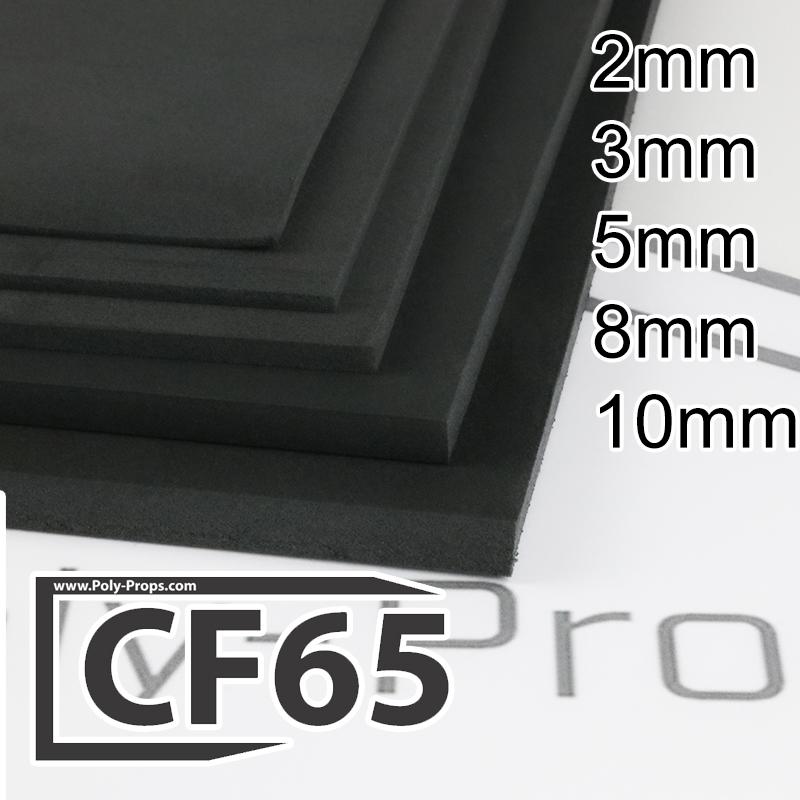 CF65 (Professional range) Black/Grey
Discover CF65, the ultimate choice for premium Craft Foam, often referred to as EVA foam. Crafted to perfection, CF65 offers superior firmness, density, and durability compared to our standard Craft Foam, striking the perfect balance between hardness and flexibility.
Why Choose CF65 Craft Foam?
- Exceptional firmness for precise crafting.
- Enhanced density for long-lasting creations.
- Unmatched durability ensures your projects stand the test of time.
Crafting Made Effortless:
- Easily heat-formed to achieve intricate shapes.
- Cut with precision for your specific crafting needs.
Product Specifications:
- Dimensions: 
  - Width: 1m
  - Length: 2m
- Thickness Options: 2mm, 3mm, 5mm, 8mm, 10mm
- Density: 65kg/M3
Elevate your crafting experience with CF65 Craft Foam. Whether you're a cosplayer, prop maker, or DIY enthusiast, our premium Craft Foam empowers you to bring your imaginative creations to life with unmatched quality and precision. Start crafting your next masterpiece today!


All foam sheets are subject to our tolerance policy: Click here to read our tolerance policy.