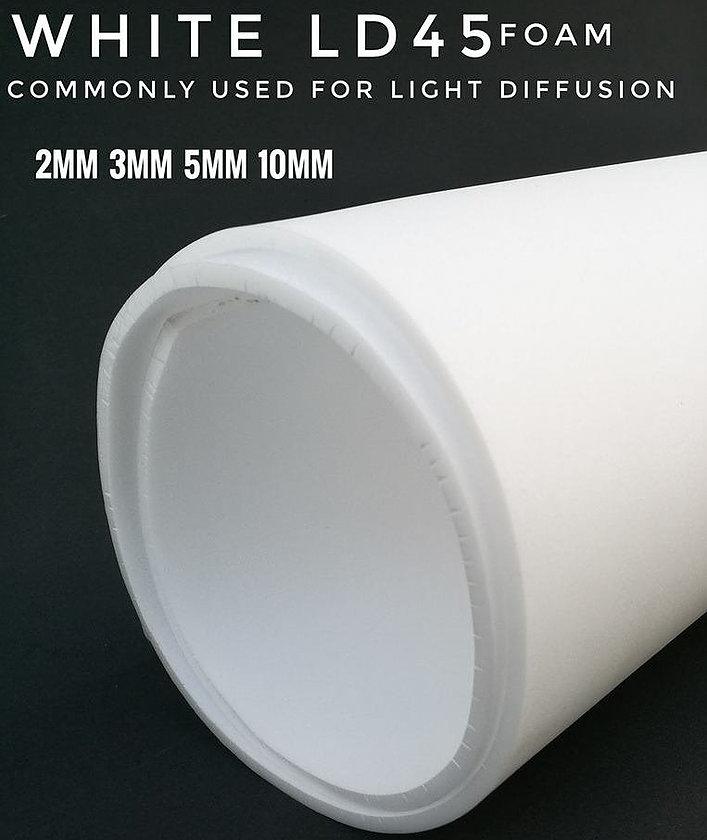 Plastazote LD45 White
Introducing LD45 WHITE (Plastazote): The Ultimate Crafting and Prop-Making Foam
Are you ready to elevate your crafting projects to the next level? Look no further than LD45 WHITE (Plastazote), a versatile foam material that's a must-have for creative enthusiasts. Whether you're a dedicated cosplayer, theatre prop designer, or crafting enthusiast, LD45 is your secret weapon for bringing your visions to life.
Why LD45 WHITE (Plastazote)?
Our LD45 WHITE foam is not your average crafting material; it's a game-changer with a wide range of applications:
1. Crafting Excellence: LD45 has long been the preferred choice for crafting professionals. Its lightweight structure makes it ideal for crafting everything from intricate cosplay armour to LARP weapons.
2. Theatre-Ready: Designed to meet the rigorous demands of the entertainment industry, LD45 is a staple for theatre prop makers. Its reliability and durability ensure your props steal the show.
3. Versatile Applications: LD45 isn't limited to cosplay and theatre. It's also perfect for a variety of other projects, including automotive, manufacturing, and more.
Exceptional Properties:
- Consistency: Nitrogen-expanded cross-linked foams provide a consistent cell structure and density, ensuring top-notch results every time.
- Light as a Feather: Among the lightest foams available, LD45  lets you craft without the weight holding you back.
- Heat Forming: Achieve your desired shapes effortlessly with LD45's excellent heat-forming properties.
- Precision Cutting: Experience clean and precise cuts, thanks to LD45's stable and rigid form.
**Available Sizes and Thicknesses:**
- Sheet Sizes: Choose from 2mx1m, 1.5mx1m, 1mx1m, and 0.5mx1m to suit your project's requirements.
- Thickness Options: Select from 2mm, 3mm, 5mm, or 10mm thicknesses to achieve the perfect balance of strength and flexibility. Contact us for custom cuts.
Elevate your crafting game with LD45 WHITE (Plastazote). Unleash your creativity and take your projects to new heights with this exceptional foam material. Don't settle for ordinary; choose LD45 WHITE for extraordinary results.
Explore the endless possibilities of LD45 WHITE (Plastazote) today and bring your creative visions to life like never before!


All foam sheets are subject to our tolerance policy: Click here to read our tolerance policy.