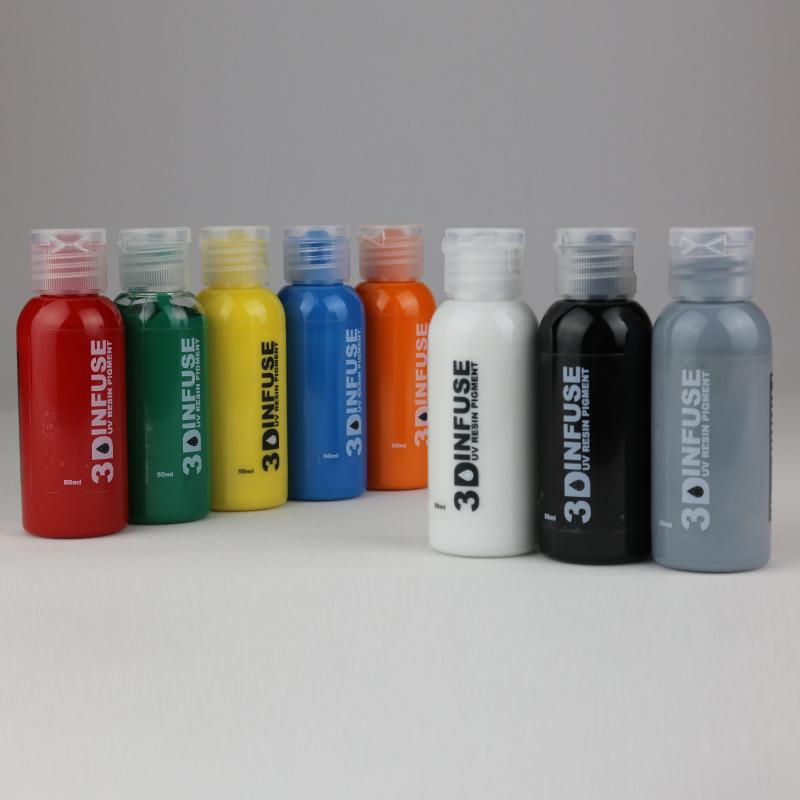 UV Resin Pigment
3D Infuse is Poly-Props range of UV Resin Ready Pigments available in 8 Colours.
Simply add the pigment to your UV resin, and colour as desired; from tinting to solid colour! 1 50ml pot of pigment can potentially colour 25kg of printing resin!
Application: 1 - 2% Pigment depending on desired result.  
At 1-2% 1x 50ml Pot will dose 25 - 50kg of resin

Image for reference and comparison purposes only. Sale is for one single pot of pigment.