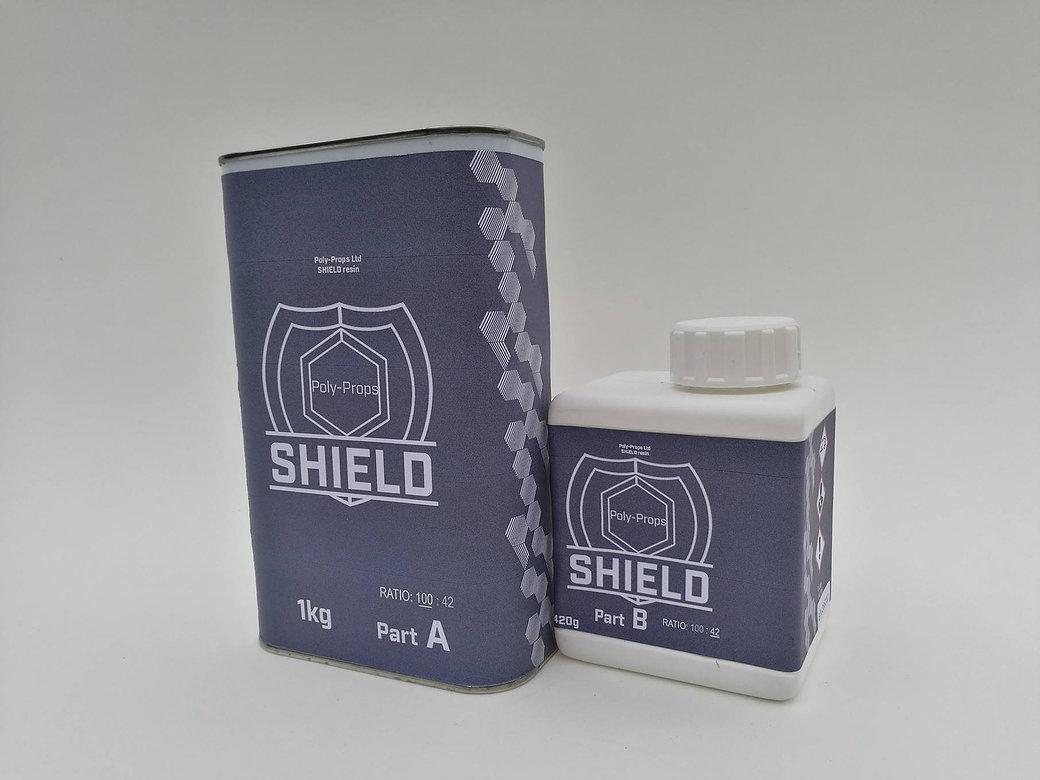 SHIELD Resin
SHIELD
Please note: Aerosols, Paints, Resins & Liquids are all dispatched separately to foams in line with transport rules, regulations & laws.
Poly-Props SHIELD is a two part epoxy resin which is can be applied to foam, 3D prints, polystyrene & even wood! The resin cures as hard as a construction helmet with a smooth and glossy finish.

Apply directly onto surface
After 4 hours: Cures hard. Sand and paint to desired effect or add more layers.
After 24 hours: Cures to 90D shore (stronger than the standard construction hard hat!)

Mix Ratio: 100:42

1.42kg kit
Part A: 1kg
Part B: 0.42kg
Cure time: 4 hours
Cure hardness: 90D
Pot life: 15-20 minutes (depending on mixture)
PLEASE NOTE: To comply with shipping regulations this product will be shipped separately.