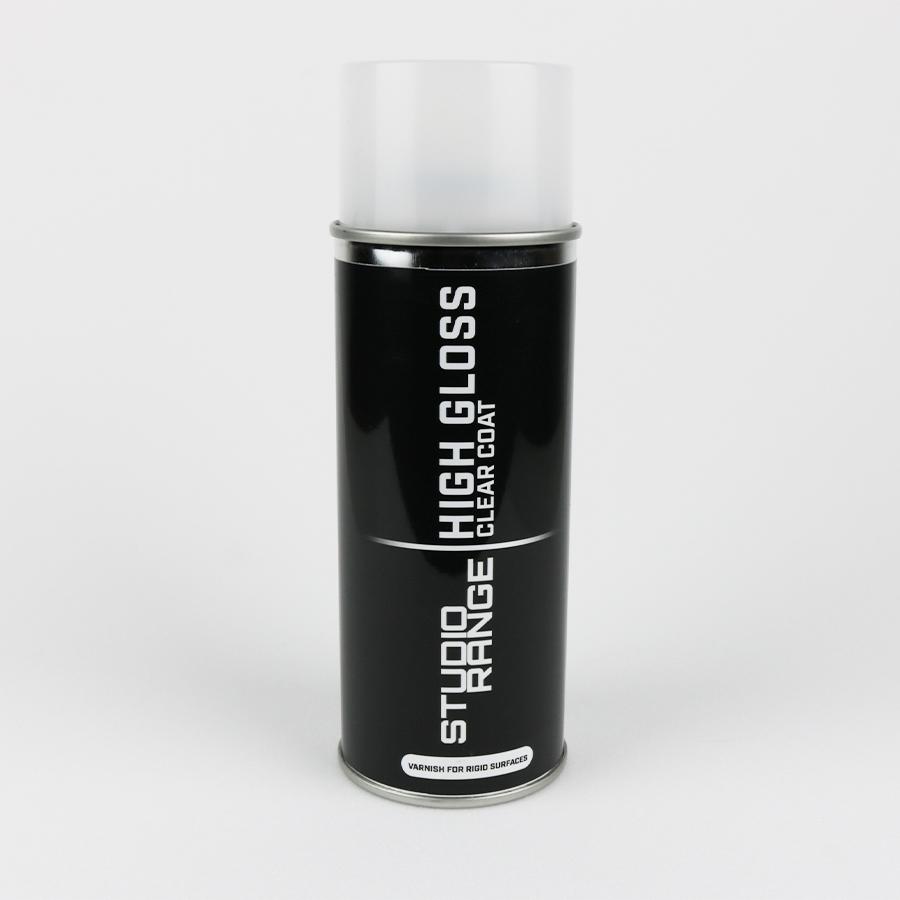 Studio Range High Gloss (400ml aerosol)
SRHG
Studio Range High Gloss is a clear top coat aerosol produced by Poly-Props Ltd
- Produces a high gloss and strong top coat
-Water and impact resistant
-Ideal for rigid surfaces such as plastics and high density materials.

>Provides long term protection against common paint types.
>Drying time: 20 - 40 minutes.
DIRECTIONS OF USE

- Ensure the surface is free of dirt and dust.
- First spray, hold upside down and spray to remove any gunk in the valve.
- Apply in very light/dust coats, allowing to dry between coats. 
Please note that this product has not been tested on all paint types so cannot guarantee consistent results.