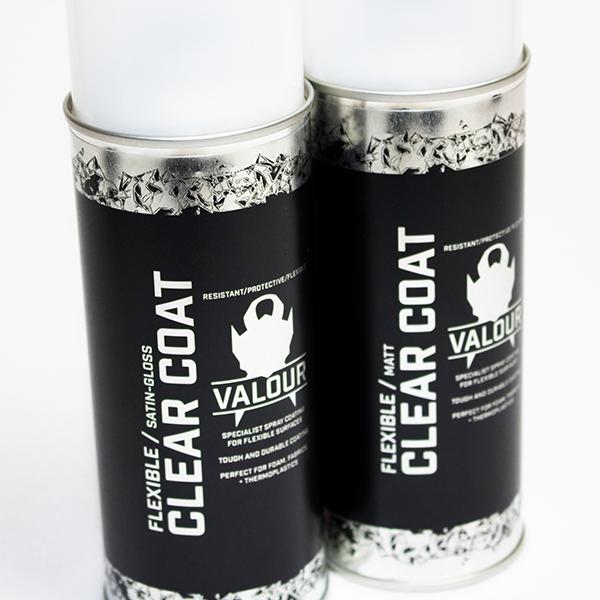 Valour Clear Coat 400ml Aerosol
PLEASE VIEW PRODUCT VIDEO BELOW

Valour is a fully flexible clear coat developed by Poly-Props LTD. 
-Valour produces a flexible and strong top coat
-Water and impact resistant
-Repair cracked and creased paint
-Ideal for flexible services such as foam, plastics and fabrics.
Available in a Satin-gloss or Matt finish

>Provides long term protection against common paint types.
>Provides high flexibility protection against easy to crack paints (enamel and car paints) for 6-12 hours.
>Drying time: 10-20 minutes.
Valour provides additional flexibility and impact resistance to many paint types. Please note that Valour has not been tested on all paint types so cannot guarantee consistent results.