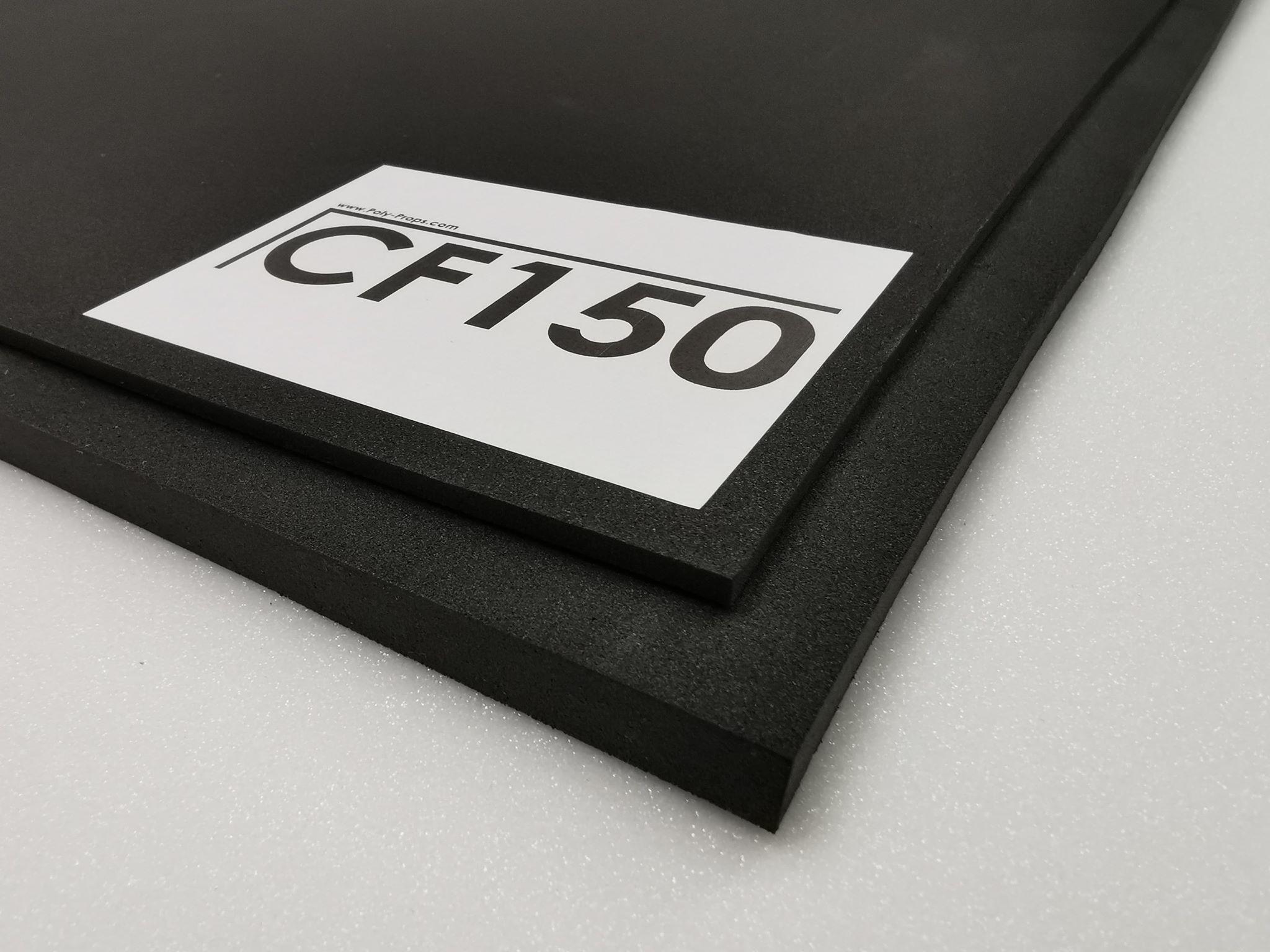 CF150
CF150
Introducing Poly-Props CF150 High-Density EVA Foam: Ideal for Precision Prop Crafting
If you're into crafting props for film, television, cosplay, or any creative project, Poly-Props CF150 is your ultimate companion. Crafted for professionals, this high-density and rigid foam offers exceptional versatility and durability, making it a must-have material for your crafting needs.
Key Features of Poly-Props CF150 EVA Foam:
- High Density, High Performance: With a density of 150kg/M3, CF150 ensures that your creations stand the test of time. Say goodbye to flimsy props and hello to lasting masterpieces.
- Smooth Surface Excellence: The closed-cell structure of CF150 provides a flawless, smooth surface for your projects. Whether you're working on intricate details or seeking a pristine finish, this foam delivers.
- Precision Carving: Thanks to its high density, CF150 allows you to carve intricate details with ease. Achieve precision like never before, giving your props that professional touch.
- **Heat-Forming Magic: Need to shape your foam? No problem. CF150 is easily heat-formed, allowing you to achieve complex shapes and angles effortlessly.
- Effortless Sanding: Smooth out imperfections effortlessly. CF150 is designed for easy sanding, ensuring your project looks perfect from every angle.
Available Sheet Options:
- 0.90m x 1.90m: Choose from thicknesses of 1mm, 2mm, 3mm, 5mm, and 10mm.
- 0.90m x 0.45m: Opt for 20mm or 30mm thickness, perfect for thicker sections of your builds.
Elevate your prop-making game with Poly-Props CF150 EVA Foam. Whether you're a professional in the film, television, or cosplay industry or a crafting enthusiast, this foam is your key to crafting excellence. Unlock the potential of precision, durability, and creativity with CF150. Get started on your next masterpiece today!


All foam sheets are subject to our tolerance policy: Click here to read our tolerance policy.