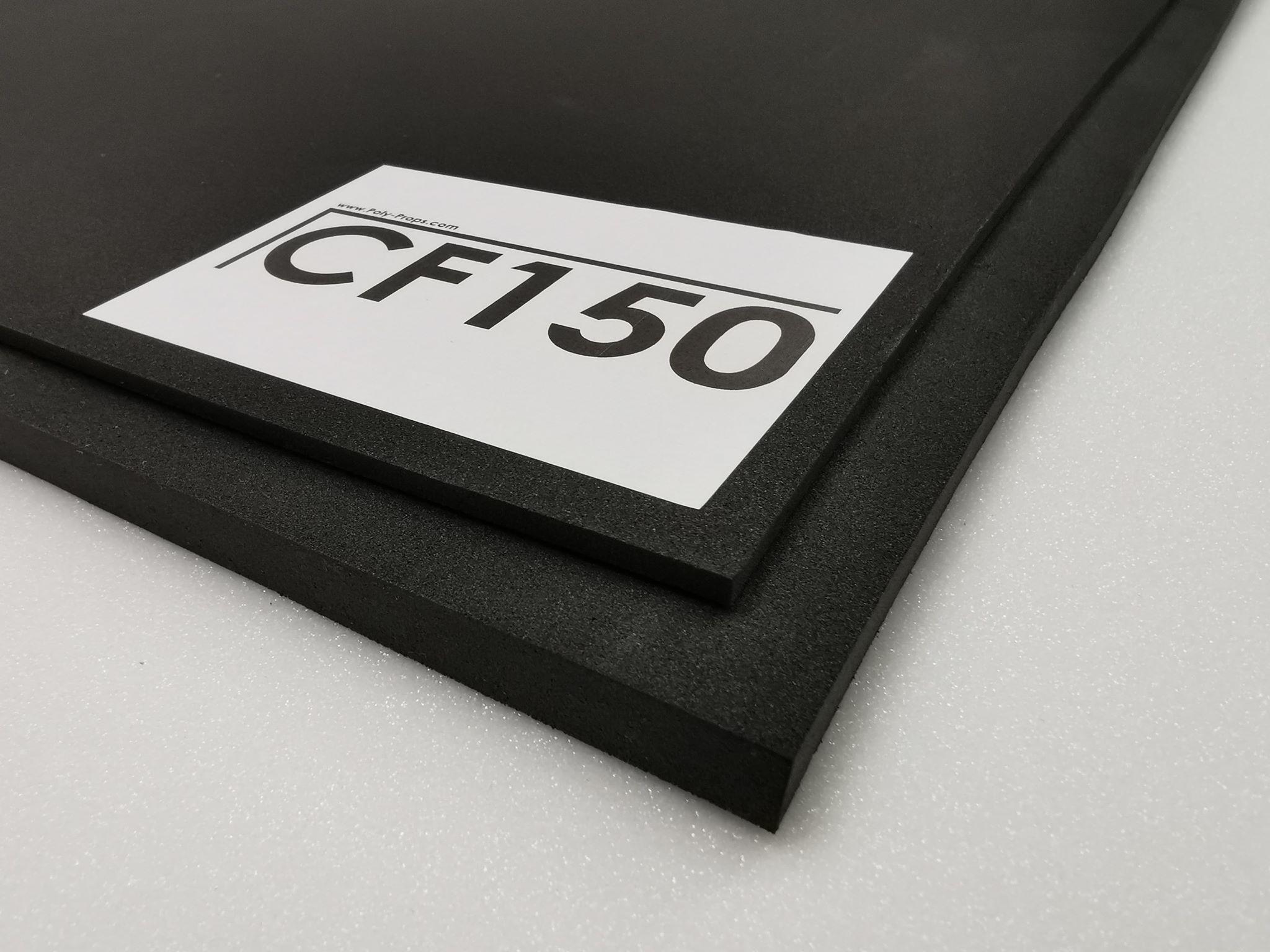 CF150
CF150
Poly-Props CF150 (often called Cosplay foam or EVA foam), is a High Density & hard foam designed for carving props without the need of internal support or for thin sections of intricate builds where increased durability is required without the need for increased thickness. 
CF150 is a high density (150kg/M3) closed-celled smooth surface foam. 

It is durable, easily heat-formed, easily sanded & with its high density, details can be carved into the foam with precision & ease.

Sheet Options
0.90m x 1.90m : 1mm, 2mm, 3mm, 5mm 10mm 
0.90m x 0.45m : 20mm, 30mm