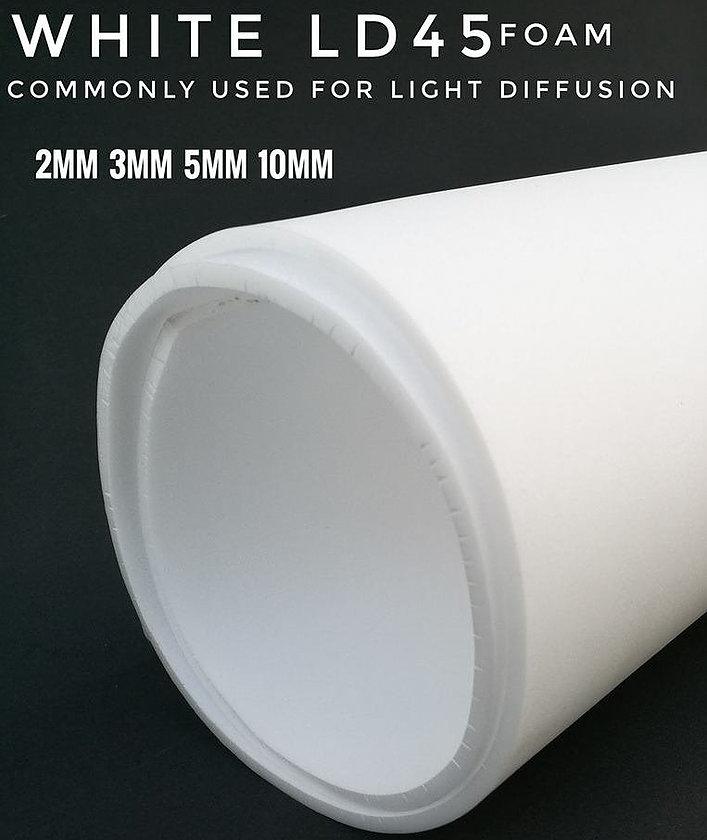 Plastazote LD45 White
LD45 WHITE (Plastazote) is commonly used for light diffusion in the crafting world, but has been used for many years as a base material for LARP weapons, Theatre props and many other applications. 
Nitrogen expanded cross linked foams offer consistency of cell structure and density. They are non-absorbent and are the lightest foam available.
LD45 offers great heat forming and cutting properties while maintaining a stable and rigid form.
Sheet Sizes Availalbe : 2mx1m, 1.5mx 1m, 1m x 1m, 0.5m x 1m. 
Thicknesses Available: 2mm, 3mm, 5mm, 10mm. 

All foam sheets are subject to our tolerance policy: Click here to read our tolerance policy.